MegaWatt plans, develops, owns and operates large electricity storage facilities that connect directly to the wholesale electric grid. We provide electricity storage services to utilities and other interested parties.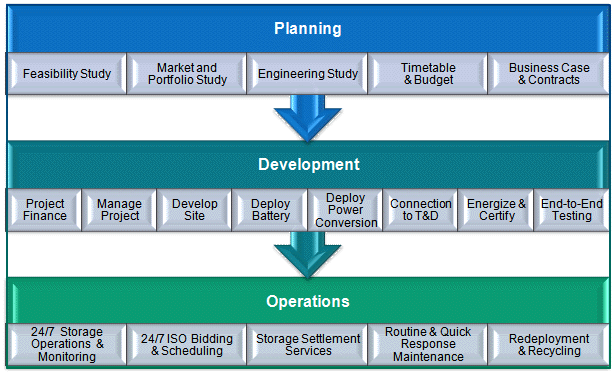 MegaWatt identifies locations on the electric grid where storage can deliver maximum benefits, creates a business case, locates project funding, develops the site and operates the facilities from our 24 x 7 System Management Center.
MegaWatt also provides consulting services to utilities, funding sources, regulatory agencies, storage manufacturers and others.
MegaWatt Storage Farms is a privately held company located in Silicon Valley.
---